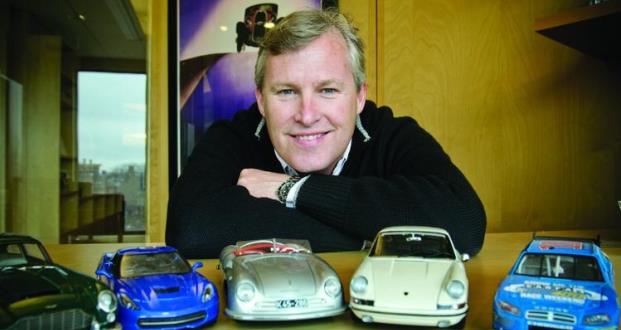 Back in 2000 Langley Steinert and a small group of like-minded entrepreneurs had an idea for a new travel website and launched it from a room over a pizza parlour. In 2004 the TripAdvisor site was sold in a multi-million dollar deal, the figure was never disclosed, and is now the biggest travel website in the world with a $1.4bn turnover and $14bn market capitalisation.
The original concept behind TripAdvisor was to provide visitors with professional reviews of destinations but the button inviting customer comments is what transformed it into the first port of call for consumers researching their next holiday.
With lessons learnt at TripAdvisor and a large cash reserve in the bank, Steinert applied the concept to the automotive online classified market. He launched CarGurus in the US in 2006 as a direct challenger to the market-leading Cox Automotive-owned AutoTrader.com (no relation to the UK business) and now claims to be biggest in terms of inventory and users with 5 million listings and 21 million unique visitors a month, giving it the highest average daily traffic of any online classified site. It also has 16,000 paying dealers on its books evenly split between franchised and independents. Last year Forbes placed CarGurus on its influential Most Promising Companies listing. No wonder Steinert is considering flotation in the "near future".
Having interviewed Steinert over the phone back in December when the UK site first went live we meet him face to face at the plush Rosewood Hotel on London's High Holborn, coincidentally just a few doors away from carwow, the similarly ambitious, but home grown, online classified upstart.
Steinert was in the UK on a whistle-stop tour to meet dealers, including a couple of sizeable groups, but took time out to chat to Motor Trader about the site's first six months of trading and where he sees it going from here.
In person Steinert is relaxed and supremely confident in his ability to bankroll and replicate CarGurus' success in the US and Canada and become the market leader here. The UK will also serve as a springboard into European markets, probably starting with Germany.
"It sounds simplistic but the site focuses on delivering what the consumer needs. Auto Trader in the US spends an inordinate amount of time focusing solely on what the dealer wants. I think you have to strike a balance of what the dealer wants and what the consumer wants. If you don't serve the consumer then you won't have an audience," he said.
As a consequence search results for used cars are based on the best deals for buyers and the customer rankings of the dealers selling them.
"Our search is based on which cars are priced farthest below the market and add a ranking factor based on the dealer's reputation; it's not sufficient just to have a great deal you also need to have good reviews from our consumers. We're delivering cars that are great economic deals but are being delivered by dealers who have a good reputation. It's not just about price.
"We have succeeded because we deliver great results for the consumer and we have launched in the UK with the same philosophy and the same ranking algorithm and it is working."
CarGurus maintains its site offers new levels of transparency with ratings for every of advertised and supplying dealer. Customers can also see details of price reductions and a tally of the number of days a car has been on the site.
"The other sites don't have this information; this is all about providing consumers with a sense of trust when they make a purchase. If you're buying a car it's important to feel as though you've done your homework."
Steinert talks at length about showing dealers how they can achieve a return on their investment and sees the monthly subscription model as the best way of achieving this rather than pay per lead.
"We have to generate returns for our dealers. We say to dealers there has to be a positive ROI; if you spend £1 with us you should be able to make £2-£5 yourself and they are finding that refreshing."
As for traffic Steinert said the UK site is attracting 1 million unique visitors a month and features a 200,000-strong stock listing. He does concede that his earlier prediction of reaching 500,000 units by the end of the year may have been a "little aggressive" but is confident that stocking levels will grow. Importantly he said the business is well funded and in no rush to turn a profit.
Steinert claims to have 4,000 dealers using CarGurus' free service. This only provides the retailer with an anonymised email address with the website acting as the conduit between retailer and customer. CarGurus makes no money out of these transactions but it is a useful way to get a critical mass of inventory. However, he said a small but growing number of dealers are upgrading to a monthly subscription which provides them with the prospect's email address and contact number. The subscription rate is based on the dealer's stock size and location.
"Most dealers will start with the free service but they'll migrate to our subscription programme because they will want the customer's email address and contact number; 65% of our traffic is on mobile phones so if you don't have those phone leads you're missing an enormous part of the market."
Steinert is adamant that his CarGurus model will work in the UK because it offers buyers and dealers an alternative to the established players.
"At this point we're more focused on getting more dealers and inventory on the site. We're not an over-funded venture capitalist backed company gasping for its next round of financing.
"We're not all that focused on revenue or profitability because we want to build a big audience. Our US operation can fund whatever losses we have in the UK or other European markets for quite a while. We have staying power and we're in this for the long haul; we are not going away."