These are ambitious times for franchised dealer groups and large supermarkets, which are cranking up their used car operations to take advantage of a buoyant market.
Pendragon is among those listed groups who have put more resources into their used car operations. It wants to double its used car revenues by 2021 and is intent on building a network of Car Stores, using existing property and also through acquisitions.
Other big dealer groups have invested heavily in their used car operations, websites and digital arsenal to grow sales.
There has also been a lot of activity with supermarkets. The most viewed story on Motor Trader this month was the announcement from Bury-based used car supermarket Cartime that it was to open a new supermarket in an undisclosed location with funding of £10m
Cartime, which was set up by director Matt Kay in 2012, is forecasting sales of £34m this financial year and plans to announce a second site in May.
It has been consolidating after years of sales growth. New investments at its Bell Lane site include a turntable, which helps deliver up to 80 photographs and video per vehicle.
The group now has an average stock level of 700 vehicles, which pass through its 70,000 sq ft Oxford Mill preparation centre. Cartime is rated 41 in the most recent Motor Trader Top 50 Independent Dealers with annual turnover of £21.6m.
Another big supermarket group is Big Motoring World, which is planning to open a new supermarket in Blue Bell Hill in Kent in next month. Peter Waddell, CEO of Big Motoring World, said its sales have doubled over the past three years and with the new site opening he is expecting sales to reach 3,000 units a month.
About 40% of the vehicle it sells are BMW, followed by Mercedes-Benz (30%), Audi (15%) and Volkswagen (10%). It is rated six in the motor Trader Top 50 Independent Dealers with annual turnover of £174.6m.
Successful dealers and supermarkets are in the business of sourcing the right stock and selling it with a decent margin, which is where retail skills and judgement come into play. A glance at the Auto Trader fastest selling cars in March showed six diesel and four petrol cars. This goes to show that while diesel has suffered in the new car market with sales down by over a third in March, in the used car market it is a different proposition, where there is still strong demand for certain models.
The fastest-selling car in March was the Audi Q5 diesel which shifted off forecourts in 19 days. Other diesels to feature in the top 10 listing were the Toyota Avensis and Volkswagen Tiguan, both selling in 20 days and the Mazda CX-5, Kia Sorento and Citroen C4 Picasso, which all sold in 22 days.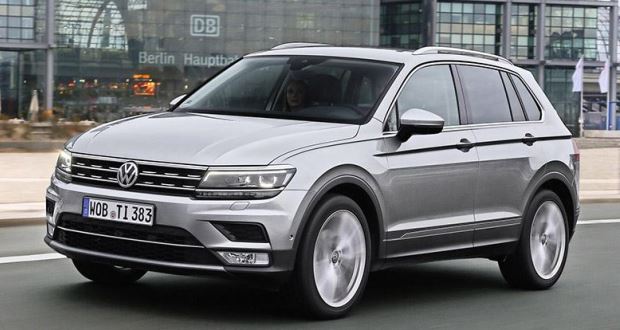 Fastest selling cars aside, another indicator of which models are most in demand is the number of ad views Auto Trader gets for used cars. Ad views are where visitor to Auto Trader clicks through to get more information on a car. It indicates greater interest in a given car.
The models in the Top 10 most searched for cars table are dominated by premium brands. BMW has three models in the listing in the shape of the 1, 3 and 5 Series, while Mercedes-Benz has two (C-class and E Class). Ford, the UK's market leader features strongly with the Focus and Fiesta (the UK's best selling new car) while Volkswagen, Audi and Vauxhall have one apiece with the Golf, A3 and Corsa respectively.
Premium brands have grown their share of new car sales over the past decade helped by the growth in finance and leasing. Because of strong residual values, finance houses are able to offer highly competitive Personal Contract Purchase (PCPs) on premium product and buyers have snapped them up.
The latest research from Auto Trader shows that 37% of car buyers chose to use finance as it enabled them to buy a better car. It found that consumers using finance typically pay 68% more on the sticker price of a car than those buying their cars outright: £17,087 compared to £10,142. And 36% of buyers that purchased on finance did so because they couldn't afford to purchase a car otherwise. It goes further. There has also been a change of culture with half (52%) of consumers already considering the cost of a car as a monthly expense, rather than the full retail price. They are paying for usage not ownership.
It is true that PCPs have made huge gains in the new car market and they are also now making serious inroads into used cars as well.
At Marshall Motors, for example, PCPs account for 83% of its new car sales and 58% of used car business, up from 55% a year ago. By the close of  2017, the group had 67,458 active PCP customers.
Finance companies are responding to demand in the used car sector and are now moving into the non-prime arena. Startline, for example, has launched a PCP for used car buyers who have been declined finance from prime finance provider. It said the product is being trailed by unspecified dealer groups.
Startline said the product can be offered by dealers alongside used PCPs from traditional prime lenders and suggested as "an alternative source" of funding when applicants are declined. According to the finance provider the product is aimed at the 20% of used car buyers who are believed to be strong credit risks but often do not meet the requirements of prime lenders because of their work patterns or other socio-economic factors.
It is looking good in the used car market with the larger players and supermarkets looking to increase their share but that does place pressure on the smaller operators who do not have the scale to compete. Also, in the midst of so much expansion one jarring bit of research out this month came from Dealerweb, which found that year on year used cars enquiries fell by 6% and orders fell by 5% in the first quarter. Dealers need also to be aware that the FCA will be using agencies to carry out mystery shopping to assess how finance is sold. Something to keep in mind for the sales briefing on Monday morning.